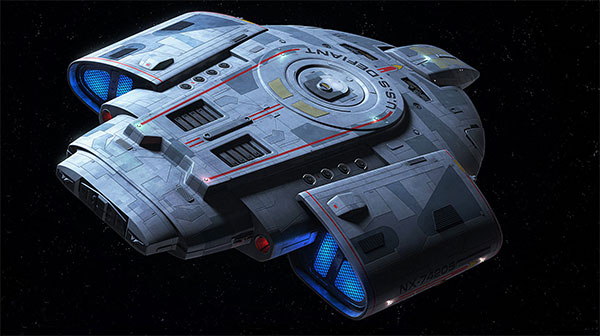 U.S.S. Defiant Lighting Kit for AMT 1:420 Scale
Star Trek DEFIANT Control Board for the 1:420 Scale DEFIANT made by AMT
Provides Static NAVs, STROBES, TORPEDO, PULSE PHASERS, GLOW ENGINES and WARP EFFECT
Welcome a new addition to brighten up your  U.S.S. DEFIANT model with Static Navigation, Strobes, Torpedo, Pulse Phasers, Glow Engines and Warp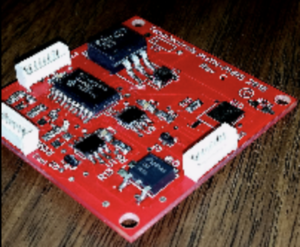 Effect Control board.  The Pulse Phasers, Torpedo and Warp Effect have Audio Sounds to go along along with the  light effect all on one small board. All the connections are made through the three Micro Jst Connectors, no soldering wires onto the printed circuit board. TenaControls uses the best commercial grade components in the manufacturing of all our controls.
Before shipping, each board is Digitally set in software to the correct time sequence, for the most accurate setting.  When you go to choose the payment button, you will notice there are two choices. One is for the completely assembled board only and the other is for a complete lighting kit with all the needed accessories.
One (1) Light and Weapons Control board

Two (2) White LED Strips for Warp Effect

Three (3) Micro JST Connector with wires

Three (3) Momentary Switches

One (1) Orange 5 mm LED

Six (6) White 3 mm LED's

Six (6) Red  3 mm LED's

Two (2) Green 3 mm LED's

Four (4)  Fiber Optic Strands

White LED Strips for Interior Lighting

Two Speakers

Instruction manual

Wiring for the LED's

Shrink tubing

Best warranty in the business – 

5 Year Warranty

Made in the USA

This board will also work on 12 volt DC supply.

                     

(model kit not included)
USPS shipping any where in the United States. International shipping available, charge will show in the shopping cart before check out
International Buyers – Please Note: Import duties, taxes, and charges are not included in the item price or shipping cost. These charges are the buyer's responsibility. 

TenaControls,LLC will not be responsible for any lost shipment in the destination Country.
Combo-DFNT Complete Kit
$147.15
+ Shipping & Handling
Combo-DFNT Board Only
$87.20
+ Shipping & Handling